Are you looking for top class printing services?
We're here to serve all your needs!
Whatever you're looking for, we've got the right kit to do it in-house.
Digital Full Colour Transfer Printing
Do you need something amazing yet cost effective for your next printed garments? Digital transfer printing is the way to go! In digital transfer printing, the selected design is printed onto transfer paper. Once this has been done, the image is transferred via heat onto the garment.
Many Variations
Enjoy great variations perfect to meet your needs.
On Time
We care about meeting every deadline.
Unlimited Revisions
We will offer you as many revisions you want!
Crisp Quality
Our whole business is based on one thing: Quality!
Full Suppport
Need help? Get in touch with us anytime!
HOW IT
WORKS
In digital transfer printing, the selected design is printed onto transfer paper. Once this has been done, the image is transferred via heat onto the garment.
Design
Line Design is Made for cutting
with Roland Ploter.
The production team works on your design, adding a vector cutline to your design by hand so it is able to be read by the Roland VersaCamm cutter/printer as the CAD plot line.
PRINTING
Digital Full Colour Transfer Printing is the process
of printing images and transfer onto fabrics and garments.
We then print your design in high resolution, score it via computer and manually weed it. "Weeding" describes the process of peeling away any part of the transfer that isn't needed, like the insides of letters, to remove any negative space from your design.
CURING
Industrial Heat Press is used to
permanently affix the weeded Vinyl to the garment.
Once the transfer was been cut, printed and weeded, it is then pressed with heat to permanently attach the image to your garment.
ADVANTAGES OF
Digital Full Colour Transfer Printing
Below are some advantages of Digital Full Colour Transfer Printing .
We can create beautiful, high-res designs for print and transfer to the garment of your choice
There is no colour limitation, and pictures and intricate designs can even be added to the garment.
02

Printing of photographic designs
We print designs onto a white backing before cutting them, which allows for increased vibrancy of colours
Digital transfers can be printed on a variety of textures, such as polo shirts, and also almost all types of fabric such as cotton, polyester, nylon, poly-cotton, lycra, etc.
04

Able to be applied to a large range of materials
There is no need to set up any equipment; we just need your design and we can print!
WHAT ARE THE POSSIBLE DRAWBACKS?
- Digital transfers are usually done slowly, so it is not the best choice for bulk or larger orders
- Some garments have to be able to withstand higher temperatures
- They are not ideal for designs with one colour; vinyl transfers may be better suited
- Exact colour matching is not possible
- Due to the cutting process, digital transfer is not best for designs with rough or jagged outlines, or those that fade out into transparence
- Some types of designs may not be suited to this method, as it depends greatly on the quality of the design itself
- Transfers cost more for large orders, as the process requires a lot more actual labour
SOME
COLOURS CAN LOOK DIFFRENT

IN REAL LIFE

There aren't many things our incredible DTG process cannot achieve! However, when choosing the colors for your artwork, it's important to note that they may look different on a real product than what you see on your computer monitor. Even if you have calibrated your monitor to a specific color profile, there are various factors that influence the final appearance of colors on a printed product. Because of this, we can't guarantee color accuracy 100%.

Our printers will convert your submitted print file from RGB to CMYK color space. This color conversion process changes the color gamut, or range of colors that can be expressed. You must be very cautious when using bright neon and pastel RGB values in your print files. Some examples include hot pinks, lime greens, construction orange, highlighter yellow, easter egg shades, etc. You should also consider other factors like fabric material, garment color, and whether your print will require a white under base layer when choosing colors.

If color accuracy is important to you, we suggest ordering our pre-made color swatches on a sample product. You can use those swatches to decide which RGB values best compare to the desired results when printed on a physical product.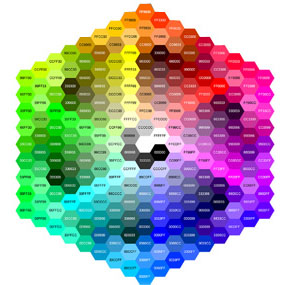 Original RGB Artwork
Printed - White Background
Printed - Black Background
AWESOME
WORKS
Take a look at the awesome designs we've produced!
WHICH PRINTING METHOD IS BEST FOR YOU?
Printing t-shirts and clothing can be complicated. We make the whole process easy.
Get a Quote
We understand! Choosing the garments and printing techniques can be complex. If you are interested in getting more information, or you need a quote, just contact us today and we'll get back to you as soon as possible – usually within 24-48 hours.