Are you looking for top class printing services?
We're here to serve all your needs!
Whatever you're looking for, we've got the right kit to do it in-house.
Dye Sublimation
Are you in need of perfect, cost effective, promotional printing garments? Then Dye Subliminal is the perfect option for you. In this method, the dye is heated until it transforms into a gas. It then diffuses into the fibers of the material themselves, and solidifies, embedding the print image into the fabric.
Many Variations
You can have many variations to meet your needs.
On Time
Each and every order is delivered on time.
Unlimited Revisions
If you need anything changed, let us know and we offer free revisions.
Crisp Quality
We offer quality services. Your satisfaction is our priority.
Full Suppport
We offer complete support from start to the end!
HOW IT
WORKS
Sublimation is the transferring of sublimation ink onto a polyester-based fabric. The desired image is printed onto paper and pressed onto the fabric using heat. From small central prints to all-over prints, dye-sublimation can do it all. Many synthetic fashion clothing and sportswear with photos, logos, names and numbers are printed using dye sublimation.
GARMENT SELECTION
100% Polyester Garments print best
with Dye Sublimation Printing.
The first step is all about selecting the garment. On white or very light-coloured fabrics, ceramics, and metals or even on products with a polymer coating, the dye sublimation printing method creates prints that are vivid, sharp and permanent, with no texture when the print is touched.
PRINTING
Dye Sublimation printing is the process of printing images
with dye onto fabrics and garments.
Because dye sublimation uses dye and not ink, it is able to penetrate the fibers of the garment instead of just sitting on their surface – lending to its incredible durability. Your design choices are unlimited: you can choose from any image or colour for the design of your dreams.
CURING
Heat curing process is used to
permanently affix the print to the garment.
We ensure your garment goes through either a industrial heat press or tunnel dryer to dry and permanently affix the printed ink to your shirt.
ADVANTAGES OF
DYE SUBLIMATION/span>
Some Advantages of Dye Sublimation are given below
01

There are no set-up costs
As no much equipment is needed for dye sublimation, there is no necessary set-up cost!
You will definitely benefit from bulk discounts, but even single orders are financially efficient and reasonable.
03

Prints Don't Crack
or Peel
Our inks give a soft finish, resulting in prints that don't crack or peel
Because the prints are printed directly onto the fabric, they can stretch any way that the fabric stretches
There are no minimum orders for dye sublimation printing, and very large order amounts are possible.
WHAT ARE THE POSSIBLE DRAWBACKS?
- The dye sublimation process can only be done on white or light fabrics that are polyester-based
- Build-your-own garments are not able to be sublimated
- Exact colour matching via the Pantone Matching System might not be possible
SOME
COLOURS CAN LOOK DIFFRENT

IN REAL LIFE

There aren't many things our incredible DTG process cannot achieve! However, when choosing the colors for your artwork, it's important to note that they may look different on a real product than what you see on your computer monitor. Even if you have calibrated your monitor to a specific color profile, there are various factors that influence the final appearance of colors on a printed product. Because of this, we can't guarantee color accuracy 100%.

Our printers will convert your submitted print file from RGB to CMYK color space. This color conversion process changes the color gamut, or range of colors that can be expressed. You must be very cautious when using bright neon and pastel RGB values in your print files. Some examples include hot pinks, lime greens, construction orange, highlighter yellow, easter egg shades, etc. You should also consider other factors like fabric material, garment color, and whether your print will require a white under base layer when choosing colors.

If color accuracy is important to you, we suggest ordering our pre-made color swatches on a sample product. You can use those swatches to decide which RGB values best compare to the desired results when printed on a physical product.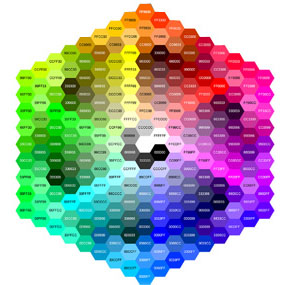 Original RGB Artwork
Printed - White Background
Printed - Black Background
AWESOME
WORKS
We care about quality! Take a look at what we've printed so far and you'll be surprised!
WHICH PRINTING METHOD IS BEST FOR YOU?
Printing t-shirts and clothing can be complicated. We make the whole process easy.
Get a Quote
We understand! Choosing the garments and printing techniques can be complex. If you are interested in getting more information, or you need a quote, just contact us today and we'll get back to you as soon as possible – usually within 24-48 hours.