Would you like to add
some great spice to your personal t-shirts?
We've got something special for you!
SCREEN PRINTING
Screen printing has evolved from the process of applying ink to a mesh to the use of an actual stencil with a rubber blade to ensure that the printing produced is of the best quality. It is also referred to sometimes as silk screening or silkscreen, as the meshes used to be made out of silk in the past. The technique is the most popular of all the printing methods used today. It's perfect for any number of orders - from 50 to even thousands! Screen printing is the best option for orders over 50 that don't need a complex or photo image.
Versatility
Accommodates wide range of fabrics and materials.
Cost Effective
Most effective and economical printing methodology.
Long Lasting Prints
Produces durable, solid and vivid colours.
Great for Large Orders
Very cost effective for larger orders.
Large Print Area
We can print large sizes, up to 42x55 cm
HOW IT
WORKS
Screen printing is a multi-step process that begins with collecting and designing the artwork; burning each design into the screens; preparing each ink that is going to be used and finally to printing and curing.
ARTWORK & FILM POSITIVES
Better the quality of artwork you will provide,
the better the print will be.
Screen printing starts with the Artwork. If the design has multiple coluors then separate positive films needs to be printed for all colours in black colour. Then these separate films are adhered to separate screens, which has coating of emulsion for exposing.
SCREEN EXPOSING
Each colour screen is exposed with UV light,
burning image into emulsion.
After that screens are exposed with UV light for a short period, burning the artwork into the emulsion. After exposing process film is removed, and screens are rinsed with water, washing away emulsion that has been exposed.
PRINTING & CURING
Ink is pushed through the exposed mesh using a squeegee,
Heat or UV curing process is used to dry and affix the printed ink to the garmenton.
Once the individual screens are ready, they are locked in place onto the arms of the print carousel and aligned with each other to make sure that each colour and each layer of colour is printed in its correct position. The suitable colour of ink is applied to the screens, and the colours are applied to the image one at a time to create your final print.
ADVANTAGES OF
SCREEN PRINTING
Below are some Advantages of Screen Printing.
The best thing about screen printing is its versatility. It can work with any type and texture of material, and can work well with dozens of types of garments, such as t-shirts, bags, hats and other promotional products.
Weather-resistant and environmentally friendly inks and our screen printing methods guarantee that your product is of the highest-quality when you receive it, and also that the images will stay sharp and crisp, and won't fade as time passes or as much as it washes.
02

Higher quality and
longer-lasting products!
03

Cost effective,
especially for bulk orders
Screen printing is very cost effective, especially for larger orders. Large orders can be printed in very short times. We can print large sizes, up to 42x55 cm, and can print up to 12 colours!
The prints are hi-def with very high detail quality, and you can choose from a range of special effects such as metallic, glitter, foil, and glow in the dark, gloss or fluoro prints, among others
05

Environment Friendly Inks
Water-Based (this ink is used for a softer feel and an environmentally friendly alternative, but is not appropriate for use on dark fabrics)
FEW DISADVANTAGES OF
SCREEN PRINTING
- Not ideal for photographs full colour artworks. Since screen printing isolates colours when printing, gradients and transparency effects don't print well with this technique
- Definition and detail of the end product depends greatly on the quality of the original artwork provided.
- Multi-colour prints have higher set-up costs, and higher printing cost.
- The minimum print order for this method is 50
SOME
COLOURS CAN LOOK DIFFRENT

IN REAL LIFE

There aren't many things our incredible DTG process cannot achieve! However, when choosing the colors for your artwork, it's important to note that they may look different on a real product than what you see on your computer monitor. Even if you have calibrated your monitor to a specific color profile, there are various factors that influence the final appearance of colors on a printed product. Because of this, we can't guarantee color accuracy 100%.

Our printers will convert your submitted print file from RGB to CMYK color space. This color conversion process changes the color gamut, or range of colors that can be expressed. You must be very cautious when using bright neon and pastel RGB values in your print files. Some examples include hot pinks, lime greens, construction orange, highlighter yellow, easter egg shades, etc. You should also consider other factors like fabric material, garment color, and whether your print will require a white under base layer when choosing colors.

If color accuracy is important to you, we suggest ordering our pre-made color swatches on a sample product. You can use those swatches to decide which RGB values best compare to the desired results when printed on a physical product.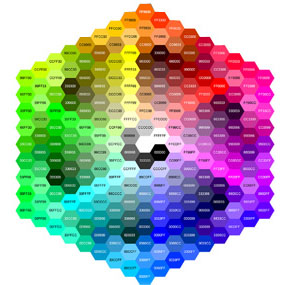 Original RGB Artwork
Printed - White Background
Printed - Black Background
AWESOME
WORKS
We provide exceptional work! Just take a look at our masterpieces:
WHICH PRINTING METHOD IS BEST FOR YOU?
Printing t-shirts and clothing can be complicated. We make the whole process easy.
Get a Quote
Deciding on clothing and printing technique can be complicated. If you want to know more about printing methods, or to seek a quote from us, then please contact us via Quick Quote Form or by Email, and we will try to respond to your request within the shortest time frame possible – usually within 24 to 48 hours of receiving your request.